This popped up a few cars over within 15 minutes of our arrival. Wow, these parrotheads move fast! Their clearly not from the
port of indecision
.
My two sisters, Jim, and I had our own little piece of Margaritaville goin' on...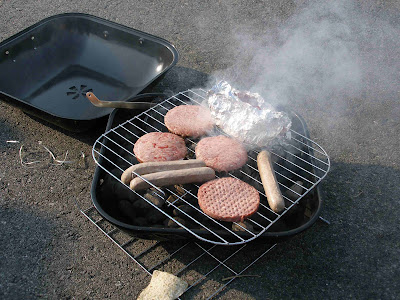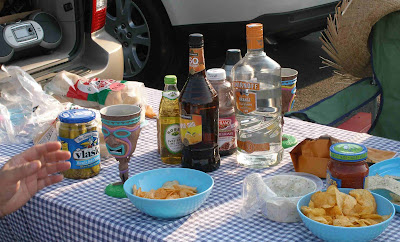 A drunken shark... check!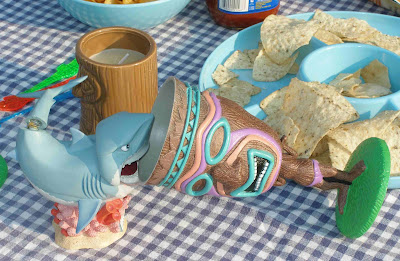 Sock in progress.... check!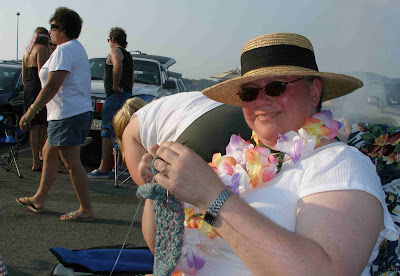 ...and I didn't lose a stitch in spite of the bottomless martinis! Woo-hoo!!!
The people you love... triple check!!!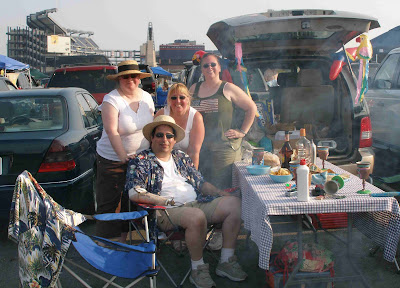 Ahhhhhh... what could be better?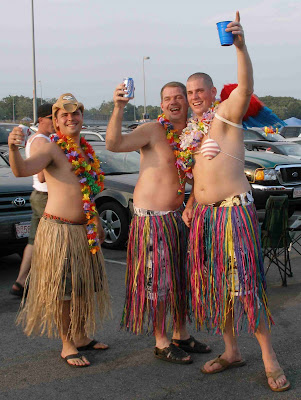 OK, maybe
not
these guys...
How about a little more sock knitting...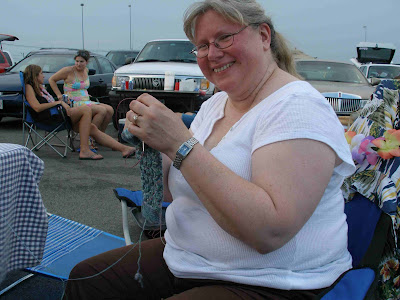 ...and I didn't lose a stitch! Woo-hoo!!!
The CrackBerry and cell phone? Those are for sending drunken
personal
e-mails (no work e-mails allowed) and playing telephone tag with
Carole
in the parking lot.
Honey...
please rub my feet!!!
Here's my version of a
Cheeseburger in Paradise
...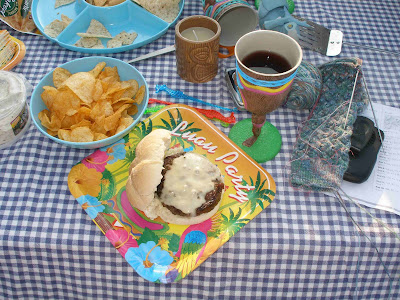 It doesn't get any better than this!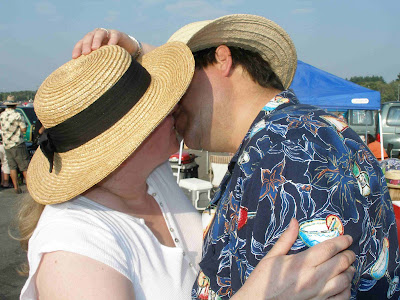 And with a little
love and luck
we'll get tickets the next time Jimmy comes to town!